You have a named Student Support Adviser, Academic Adviser and Employability Adviser to support you during your time at Sheffield Hallam. To find out who your named support Advisers are and how you can contact them, you should look on the Blackboard institution page (the default page when you log into Blackboard).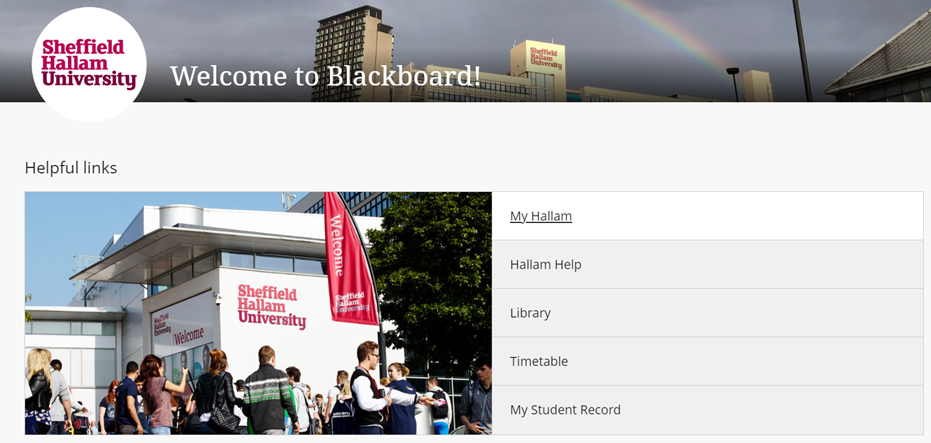 Your Advisers will be listed under the Your Student Advisers heading. Under this heading you will find a separate section for each of your named support Advisers. Clicking on each of these sections will open a pop-up window that lists the name and contact details of your Advisers.

You can also find this information on the homepage of 2022/23 Blackboard module sites (as shown below).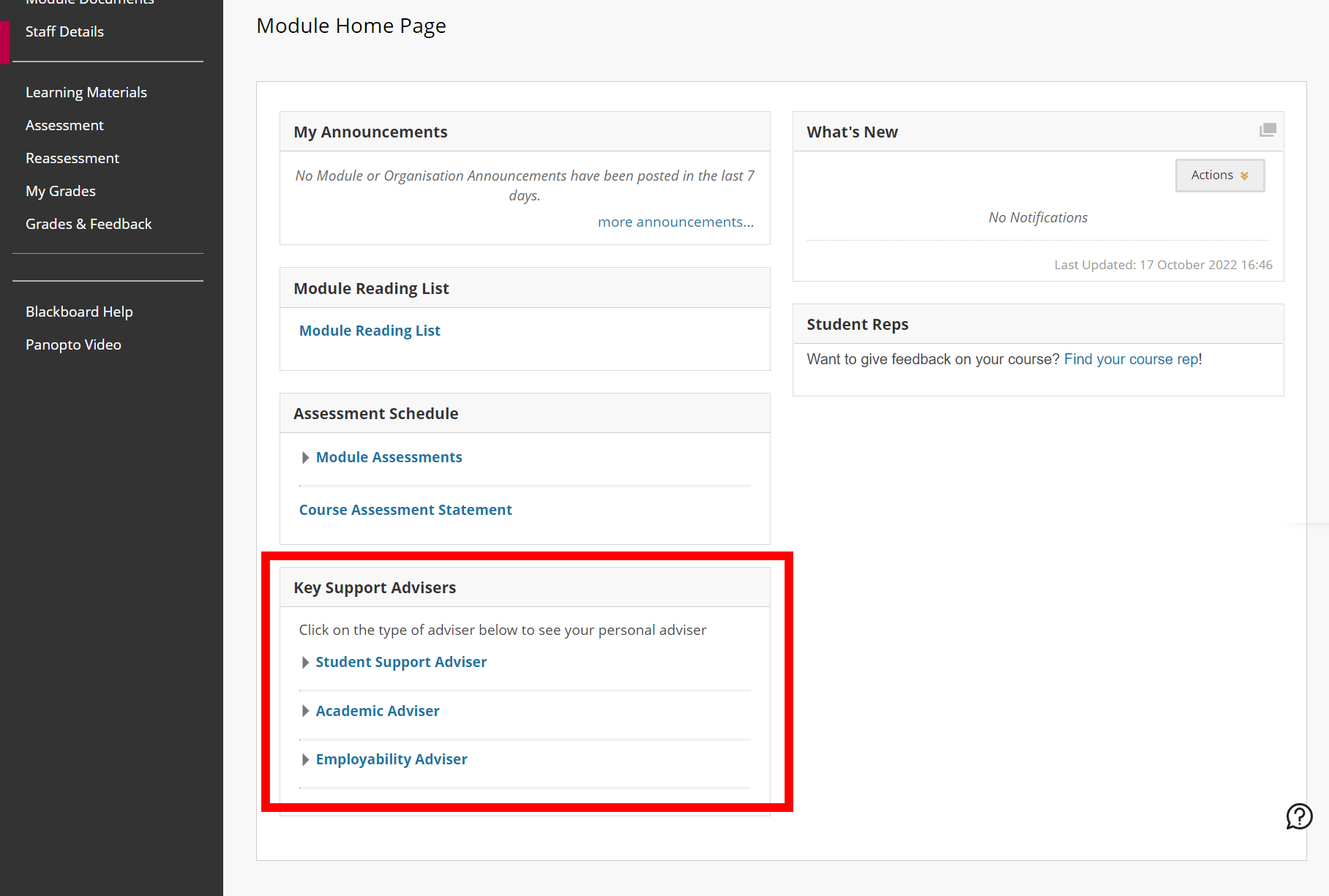 Each adviser is listed under the Key Support Advisers section. Here you can click on each of the advisers to find their information.